Explore the enriched In-Stream video creatives
Click on the preview image to explore
Game changer in the In-Stream industry
Now you can create a dynamic, interactive overlay for video ads in Somplo builder. With pre-defined templates and an intuitive builder, you have the tool to create a unique video ad experience with a lot more capabilities than any existing platform in minutes without a single line of code.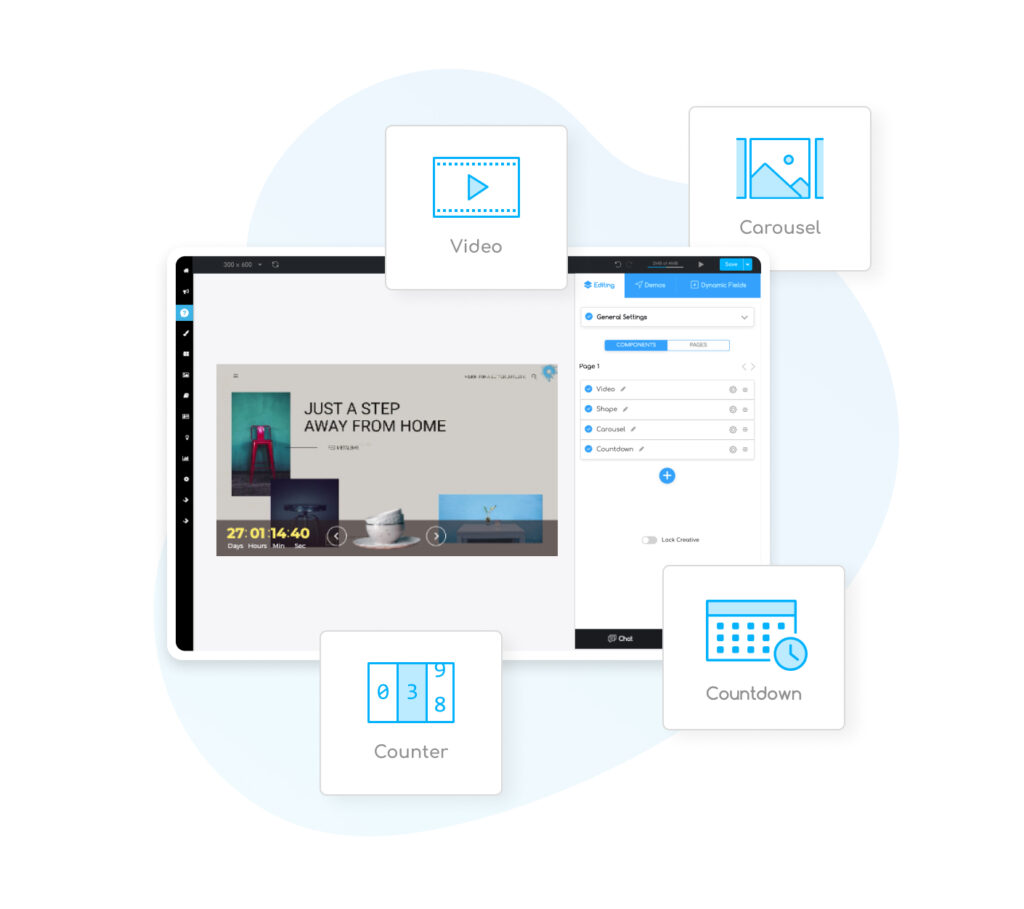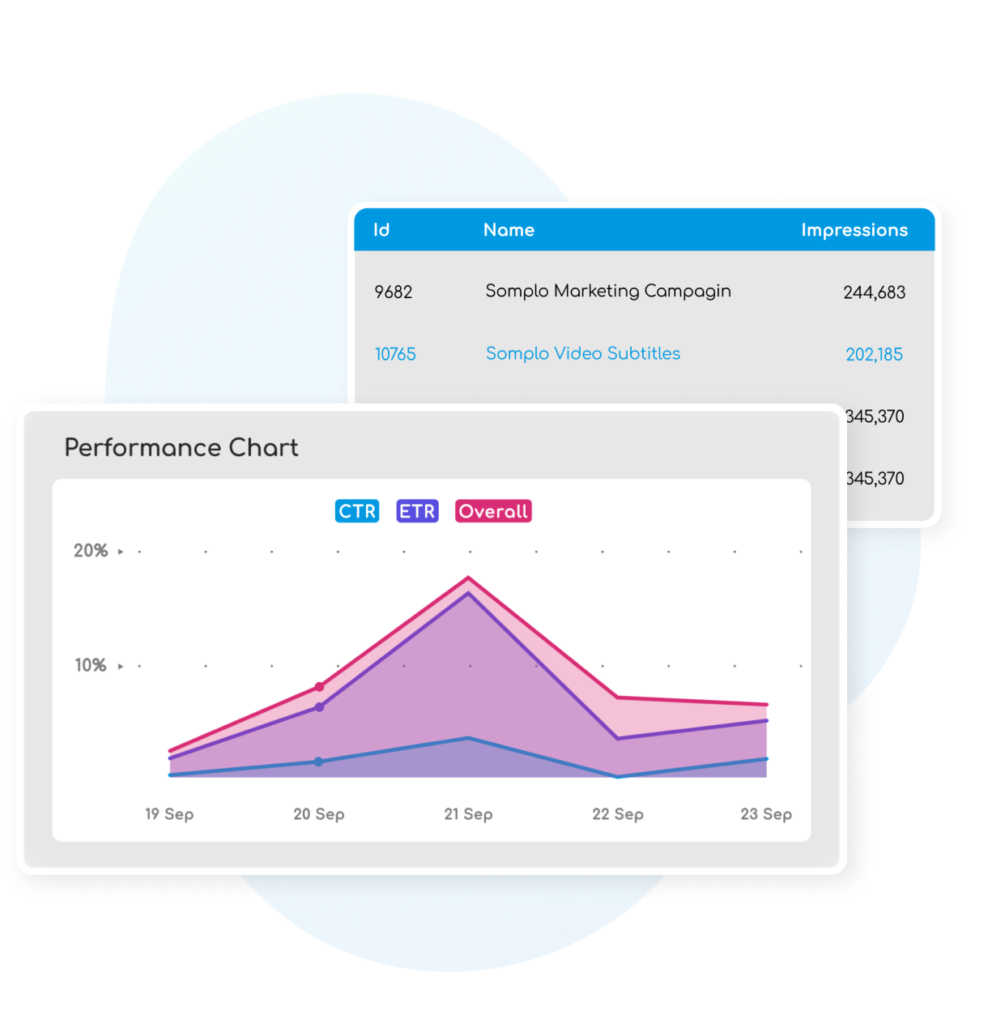 Improve and measure vital metrics
Using interactive overlay on the In-Stream ad can benefit in several ways.
Measure and  improve user engagement.

Raise brand awareness with gamification.

Raise and measure ad recall.

Increase purchase intent.

Sew together online to the offline customer journey.
User engagement into real insights
Let's be honest, CTR is not good enough for measuring media campaigns. Now you can set up and measure metrics like never before. Decide the type of engagement on the video and gather real insights of how users behave and interact with the ad. Make media and creative strategy adjustments. Repeat.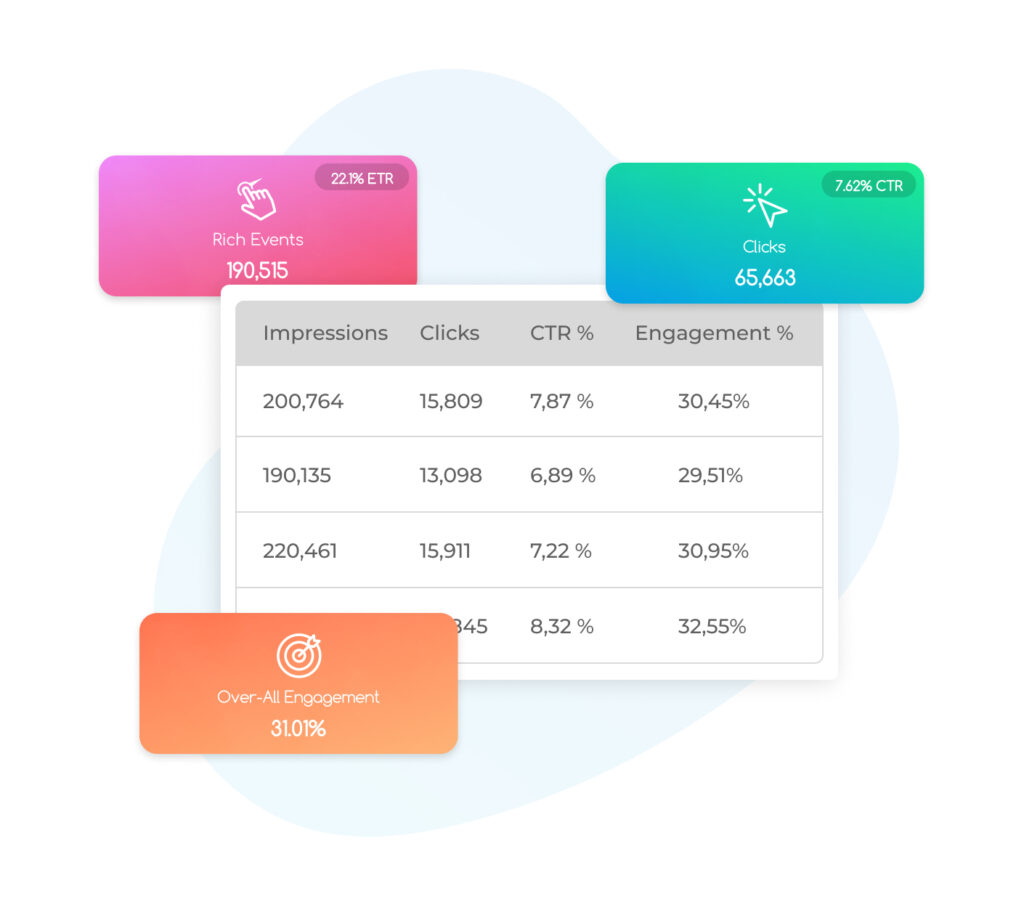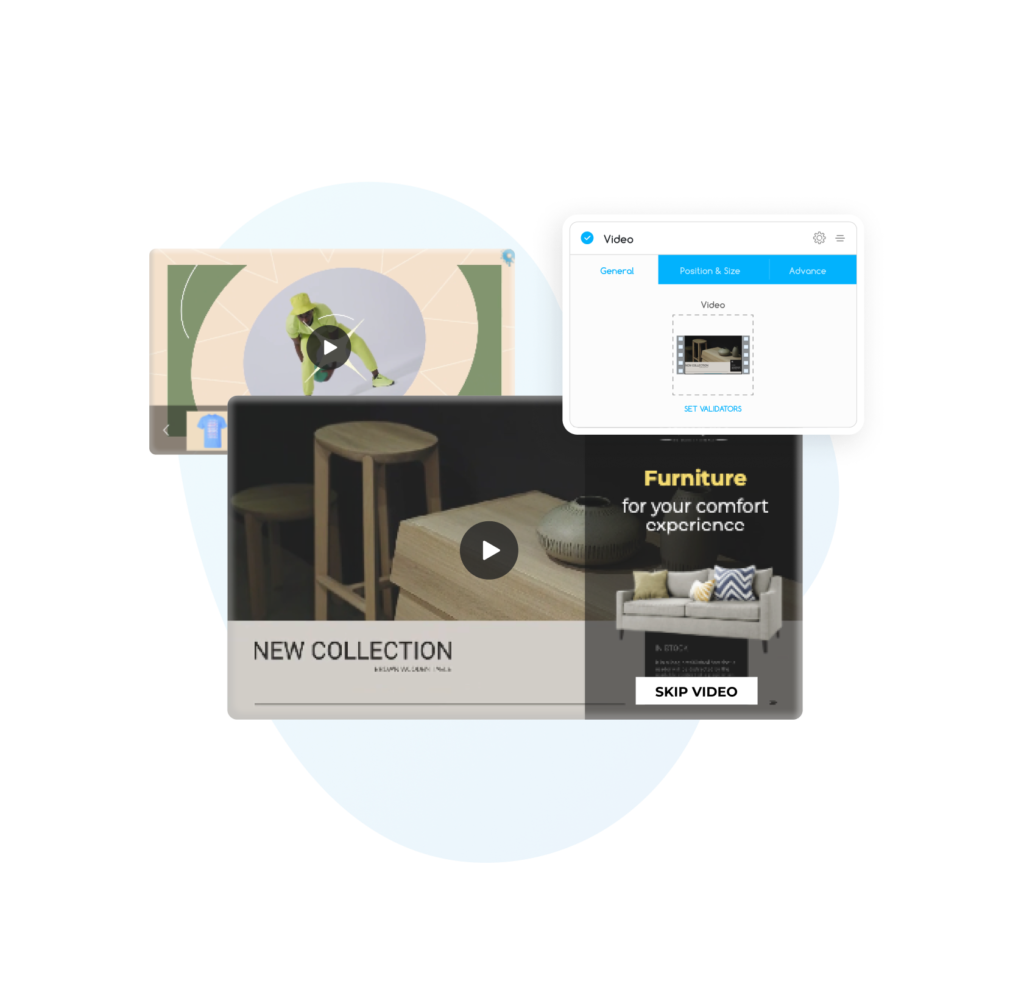 Invite users to explore, learn, play, compare and purchase through the unique experience. You have from one to five seconds to grab the viewer's attention, make it count.
Those creatives were created by Somplo Creative Management platform. Want to try it too?